'Coronavirus: A Book for Children' Gets 100,000 Downloads in 1 Day
For parents and other caregivers around the world, explaining the current coronavirus pandemic to children can be an overwhelming and complicated process. That's why independent children's publisher Nosy Crow released Coronavirus: A Book for Children, a free digital book that breaks down the global crisis in an age-appropriate and easy-to-understand way.
The response to the illustrated book was immediate and unprecedented. Less than 24 hours after its release on Monday afternoon, Coronavirus: A Book for Children had been downloaded more than 100,000 times.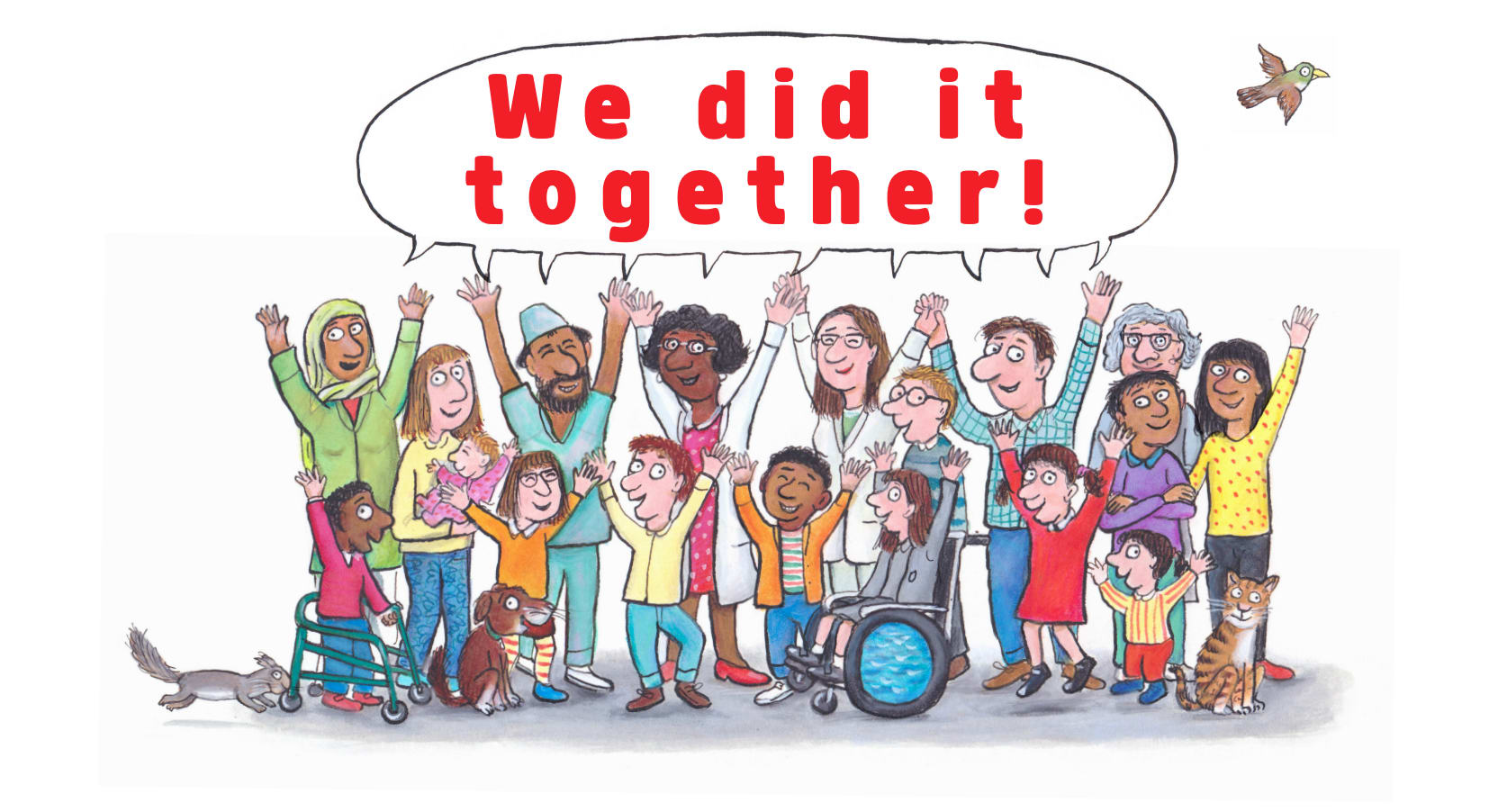 Geared toward kids ages five to nine, the book breaks down all aspects of the coronavirus and answers common questions that range from "How do you catch the coronavirus?" to "What can I do to help?" Coronavirus: A Book for Children also addresses how children might be feeling while they're at home and helps put unfamiliar words like "virus" and "antibodies" into simpler terms that they can understand. Illustrated by Axel Scheffler, who's lauded for works like The Gruffalo, the book features approachable and engaging artwork that Scheffler hopes will "inform, as well as entertain."
Coronavirus: A Book for Children was written by staff at Nosy Crow, but the London-based publisher also consulted with Graham Medley, a professor of Infectious Disease Modelling at the London School of Hygiene and Tropical Medicine, to ensure its accuracy and incorporate expert advice. Nosy Crow also sought the advice of a child psychologist and two head teachers while creating the book.
Because of the incredible and immediate response to Coronavirus: A Book for Children, Nosy Crow is working with partner publishers in the United States, Australia, and New Zealand, as well as other publishers around the world, to make the free ebook available to wider audiences. To that end, the book will be translated into 14 different languages, including French, Afrikaans, and Russian.
"We were very aware that many parents and carers are struggling to explain the current extraordinary situation to children, many of whom are frightened and confused," Nosy Crow managing director Kate Wilson said, adding that she hopes the book "helps answer difficult questions in difficult times" and "where possible, reassure[s] children."
Download your free copy of Coronavirus: A Book for Children or read it on their website.